One of the constraints in die casting often is the fairly high cost of tooling. This high cost makes it difficult, or in some cases even impossible, for some companies to compete or justify developing many products utilizing die castings aesthetics and superior mechanical strengths.
In surveys done by CSCMP and APICS, quality of offshore supplier is often rated as #1 or #2 issue by purchasing managers, die casting commodity managers and engineers. There is a lot of information on the internet, but most of the suppliers would not be picked by customers as websites are not comprehensive or sometimes deceiving. What makes a difference are having engineers or sourcing people on the ground who can visit suppliers, who can do some due diligence with local competitors, tooling suppliers, accountants and if needed, banks. MES has team on the ground in India and China to do second level diligence on supplier's capabilities.
However, with MES, companies can take advantage of global solutions without needing or dedicating your precious IPO resources. There are numerous internationally based die casting companies that are willing to process small and medium size orders and shipments. Such die casting manufacturing companies work with various types of metal and create castings for automotive, medical, lighting, telecommunications, electronics and even firearms companies. At MES, we specialize in small to mid-size quantity orders and can support your company for any size special order.  Case Study and Value Proposition to source lighting casting or automotive die casting to MES is given below: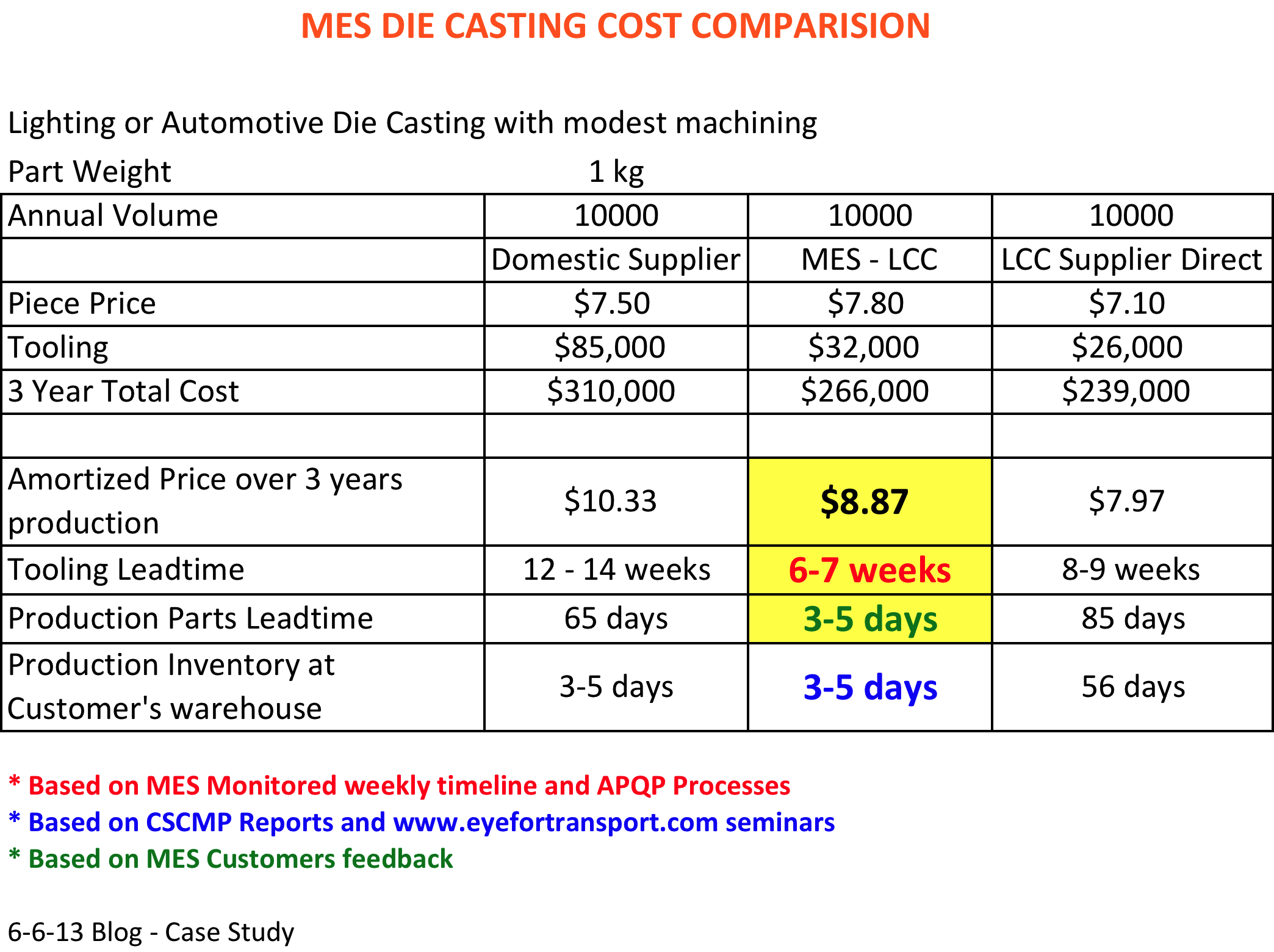 At MES, Inc. we would be happy to connect you to one of our die casting manufactures in India, China, Australia, Taiwan, Malaysia, Mexico, or Vietnam. We can take the headache of global sourcing off your shoulders and bring global die casting solutions to your door! Let us be your solution for worldwide manufacturing resources and supply chain management.  Schedule a free consultation today.
MES, Inc
625 Bear Run
Lewis Center, OH 43035
(740) 201-8112
https://mesinc.net